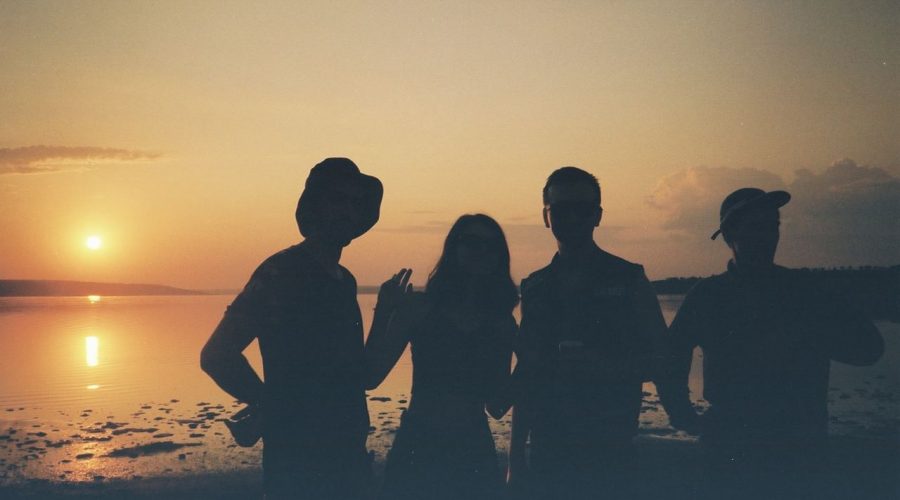 Sex Blender is a psychedelic rock band based in L'viv, Ukraine. Their debut release, 'Hormonizer' dropped in April 2018 and  came out on vinyl via Drone Rock Records the following year. It consisted of 4 instrumental compositions featuring a mix of motoric, drone, blues, oriental, dub, post rock, metal and classic rock. The initial vinyl pressing sold out in rapid time and a repress followed a few months later. In 2019 along with numerous shows in Ukraine they went on several tours playing at some of the hottest european clubs and festivals with the likes of Dope Smoker, Nadja and Pressor.
Their second album , 'The Second Coming', became available digitally in June 2020 with the vinyl version arriving a couple of months later, again released on Drone Rock Records. The album surges with a more eclectic mix of musical genres  and features extra vintage organ and cello sounds.
The band have gone on to release two further albums via Bandcamp, 'Studio Session Vol I' and Live', the latter of which will be released on vinyl via Drone Rock Records early summer 2023.
Sex Blender are:-
Atanas Bro – drums, monotribe, oscillations
Rostyslav Garbar – bass, vox, monotron
Yurko Savchuk – guitars
Mira Shuliak – electro organ
"It's easy to be struck by the palpable sense of glee with which Sex Blender present their songs"
The Obelisk
"What an extraordinary debut album coming from the Ukrainian Sex Blender! "Hormonizer" fascinatingly blends psychedelic rock with blues and stoner rock, carefully driven by a krautrock atmosphere, even with space for some drone inputs. Totally worth your time."
Round Trip
"Their music is instrumentally based, laden with heavy amounts of psychedelia and space rock, both of which resonate with enticing garnishes that one could attribute to krautrock. It is served in a most fluid state, chilled but with just the right amount of blues in an almost improve-like sonic decanter…"​
Riff Relevant
https://www.facebook.com/sexblender​ ​
https://sexblender.bandcamp.com​