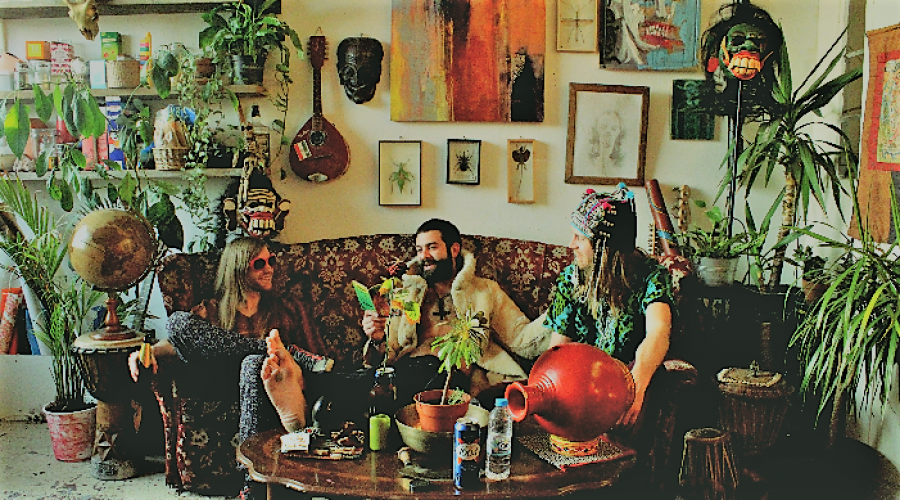 GNOB are a 3 piece power trio who came to light in late 2014. Based in and around East London, they soon realized their mix of Eastern/Arabic/Psych and Stoner Fuzz made their live shows colourful amongst the harsh grey landscapes which surrounded them. From warehouse to warehouse and from member to member (Sonic Mass, Puffer, LSW), GNOB became what it is today. Live shows are proving to be their acid test where warm fuzz, swirling phasers and time-shifting delay have seen them gig extensively around UK. 3 Ep's later, GNOB are finally releasing their debut album, 'Electric Dream Demon'. Inspired from travels through Indonesia, crossing paths with cannibalistic and black magick tribes and all that's fantastic and wonderful, GNOB hopes your own electric dream demon will be kind to you. Their debut vinyl album will be released early March 2018 through Drone Rock Records.
Gnob are:-
Nicholas Serpico: Guitar and Vocals.
Morten Sharp-Head: Drums and Percussion.
Ben Kenobi-Marflar: Bass Guitar.