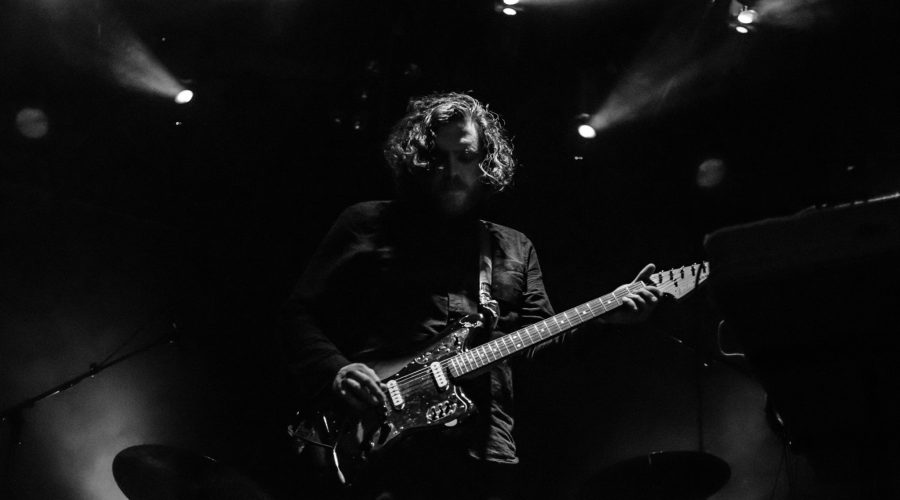 Stereocilia
 is Bristol based guitarist and composer, John Scott. John uses his guitar, analog synths and live looping techniques to create dense, rich layers of sound.
Over the past 10 years John has performed all over the UK and Europe with various projects. In the past he has shared a stage with acts including: Ben Frost, Gnod, Daniel Lanois, Ex-Easter Island Head, White Hills, Acid Mothers Temple, Josef Van Wissem, Yuri Landman, Mick Turner (The Dirty Three), Noveller, and performed in three of Rhys Chatham's guitar Orchestras. He has also presented work for live radio broadcasts, and regularly composes for Short Film. He has also performed in three of Rhys Chatham's 100 piece guitar Orchestras.
John's Debut album Mumurations came out on his Echoic Memory Label in November 2013, bookended by two E.P's and a string of compilation appearances. 2016 saw the release of his second album, The Road to the Unconscious Past. In 2017 he released 2 E.P's, one on Low Point, the other on Champion Version. 2017 saw the release of 'Hive Mind', his debut vinyl album on Brighton based label Drone Rock Records.
Spring of 2019 will see the release of Stereocilia's 4th album, 'The Silence That Follows', out on Drone Rock Records.
"By the end of the record you really feel like you've been on a journey… one that you may be in a hurry to repeat."
"Yet again Drone Rock have brought us something different and thought-provoking. 'Hive Mind' works on so many levels it is staggering…."
"It's a sometimes hazy, always pretty testament to the power of ambient drone"