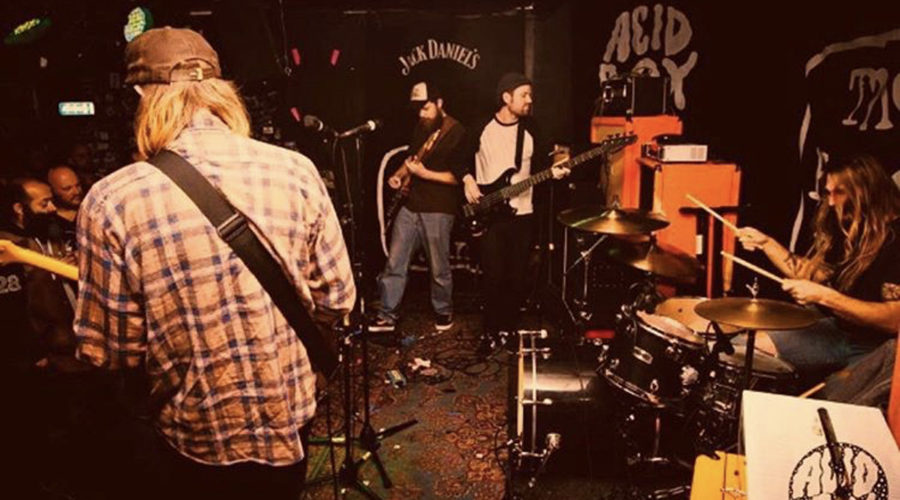 Yetti are a 4 piece heavy-psych band formed from a mutual love of The Heads, Earth & Loop.
They focus on minimal compositions – recycled sabbath riffs & trance-like rhythms, that build to a foggy, self-induced sonic daze.
Based in Brighton, they've racked up an impressive amount of support slots with the likes of
Here Lies Man, The Cosmic Dead, Pigsx7, Dead Meadow, Endless Boogie & as part of Damo Suzuki's improv band, with EDA of The Boredoms.
The album was recorded live in two sessions, one with Wayne Adams (Petbrick/Death Pedals) at Bear Bites Horse, and another with Dominique James at 123 Studios in Peckham.
Dan Joyce – Drums
Bob Neely – Guitar
Ian Humes – Guitar
Mark Adams – Bass/Vocals