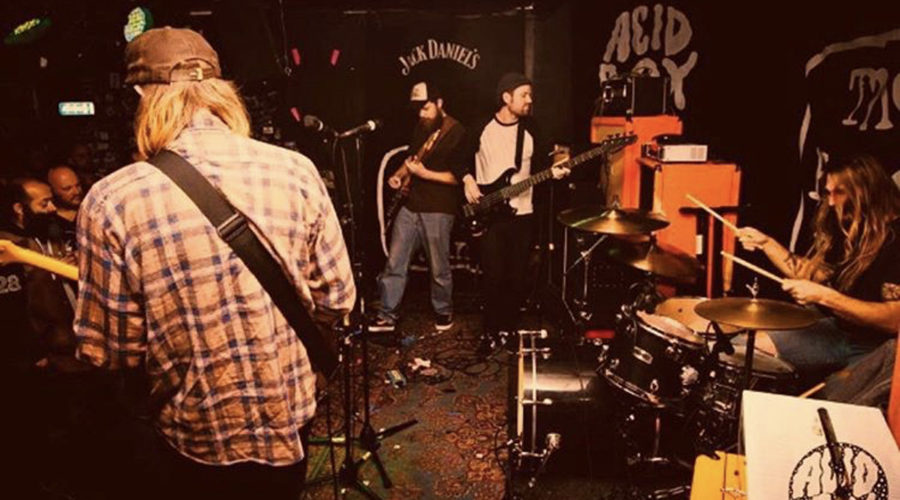 Yetti are a 4 piece heavy-psych band formed from a mutual love of The Heads, Earth & Loop.
They focus on minimal compositions – recycled sabbath riffs & trance-like rhythms, that build to a foggy, self-induced sonic daze.
Based in Brighton, they've racked up an impressive amount of support slots with the likes of Here Lies Man, The Cosmic Dead, Pigsx7, Dead Meadow, Endless Boogie & as part of Damo Suzuki's improv band, with EDA of The Boredoms.
Yetti released their debut vinyl album on Drone Rock Records in the Autumn of 2019. Their second vinyl album is due out on Drone Rock Records in Spring 2021.
Dan Joyce – Drums
Bob Neely – Guitar
Ian Humes – Guitar
Mark Adams – Bass/Vocals