Product Description
Well, it may have taken a while, but on the 28th release on Drone Rock Records I finally have the opportunity to work with a band based in my home town of Brighton. I have been following Yetti for some time after experiencing their live set a couple of years back and falling for their heavy stoner-rock reminiscent of The Heads. Since then they have become a feature of the some of the best best psych nights in Brighton in recent times supporting the likes of The Cosmic Dead, Endless Boogie, Pigs (x7), Here Lies Man and Dead Meadow. When I set the label up back in 2015 I always hoped that it would be a way to showcase some of the excellent music that comes out of Brighton. DRR also has a rich history of putting out debut vinyl releases of many new acts (Kill West, Domboshawa, Psychic Lemon, CB3, Fanatism, Gnob, Sex Blender to name just a few), so hopefully this is the start of an exiting partnership.
Super limited pressing of just 250 copies in two variants:-
Special edition:
150 copies on clear vinyl with fluorescent yellow splatter effect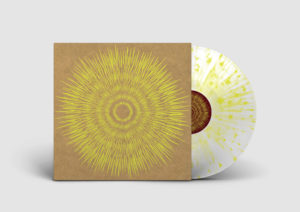 Regular edition:
100 copies on clear vinyl
NB: PLEASE NOTE THAT THIS IS A PRE-ORDER. THE RECORDS ARE NOT DUE TO ARRIVE WITH ME UNTIL MID SEPTEMBER AFTER WHICH I WILL PACK AND SEND OUT THE PRE-ORDERS.