Product Description
After what seems like an eternity at the pressing plant (who would have guessed Brexit+Covid wasn't a great combination!) it is great to be able to report that a new DRR release is finally on the way…. 'II' the sophomore album by Yetti. And what a record it is too. Yetti's self-titled album was extremely well received when it was released in the Autumn of 2019 as were the band's live shows.   'II" is an altogether darker sonic cluster than the debut, mostly recorded in two days at Bear Bites Horse with Wayne Adams (Petbrick), and occasionally in a basement flat. It's an unflinching ransacking of sounds ranging from Motorhead's earliest, filthiest work, to Iggy's late night synth based Berlin escapades and a sprawling Daydream Nation haze. All combine for the grand finale of 'Schwul' – a space-rock infused trip that drones and chants it's way to a near eight minutes of hallucinatory highs. 
'II' is a super limited pressing of just 250 copies available in two variants (both versions come with an instant digital download when purchased through the DRR website):-
Special edition:
150 copies on black/white 'Galaxy effect' vinyl. This version comes with a vinyl cut out sticker of the Yetti two-fingered salute and is only available through the DRR website and the band themselves.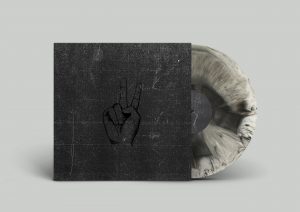 Regular edition
100 copies on grey vinyl. This version is mainly for shops and distro but some copies will be also be available via the DRR website and the band.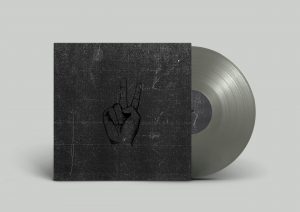 PLEASE NOTE: THIS IS A PRE-ORDER AND RECORDS ARE NOT DUE TO ARRIVE WITH ME UNTIL MID MAY.