Product Description
Rather unbelievably, it has been four years since the last Stereocilia vinyl offering (2019's 'The Silence That Follows') so this belated follow-up marks a welcome return to Drone Rock Records. For those not in know, Stereocilia (AKA Bristol based multi-instrumentalist John Scott), specialises in creating psychedelic cinematic soundscapes through the use of guitars, analogue synths, looping techniques and an array of effects pedals. It is a powerful combination which culminates in a wondrous and rather beautiful aural experience. So much so in fact, that it was one of his tracks that I chose to open the recent Drone Rock Records 50th release compilation album, 'Sounds From The Psychedelic Underground'.
Here's what John had to say about the album:
"2023 marks 10 years since I started playing as Stereocilia, it's been quite a journey since my first album, 'Murmurations'. My main goal when I started writing this album was to push further away from a traditional guitar sound, processing my guitar more heavily than I have done in the past. Around the time that I came to mixing the album in 2021 I was approached to write a score for a Channel 4 documentary, 'The Boy With The 8 Hour Heart'. It was during this time that I went back to a couple of the tracks on the album and wrote some parts for a string section, something I've always wanted to do in the past. For the tracks 'Catalyst' and 'Our Future Died in Your Past', I enlisted the help of two incredible musicians from the Bristol music scene, violinist, Yvonna Magda (Viridian Ensemble, Pigeon) and cellist, Liz Paxton (Dead Space Chamber Music, Viridian Ensemble) to contribute to the album. They've added more dynamic weight to the album and I'm incredibly grateful for their contribution."
'Crystalline' will be released as a super limited pressing of just 200 copies pressed on white vinyl with blue and purpler splatter effects.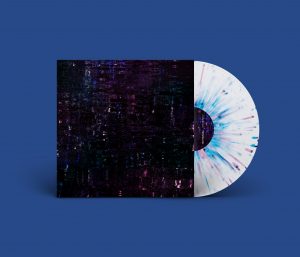 "John Scott is the master of creating music that treads the line between reality and alternate space. At times fragile, at others impossibly dense the mood he creates is elusive and impossible to pin down. We are drawn through light and shadow, affirmation and rejection; everything is in the balance. Stereocilia are unique in refusing to be defined and compartmentalised. This is the sound of nothing and everything."
Isolation
Here's a taster of what to expect. This is a video for 'Low' taken from the new album. Just a heads-up that the video is strobe-heavy if that's not your thing: