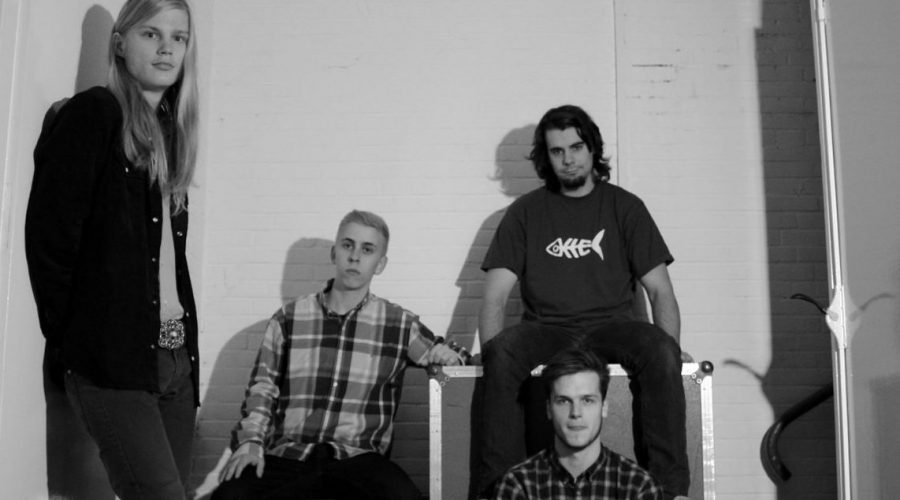 The Space Spectrum are a Kraut/Psych/Drone/Spacerock-Collective from Rendsburg, Germany. They started off as the solo project of multi-instrumentalist Nico Seel back in 2011 but, after a few Bandcamp releases, he decided to get more people on board to add more atmospheric sounds and to form a full band. After several line-up changes The Space Spectrum were approached by the well regarded Greek label, Cosmic Eye Records, to record their debut vinyl release, "The Red Eyed Queen". Renowned psych music blog, The Active Listener, described it as "…a pretty special piece of music which never fails to sound entirely modern, dragging the likes of Faust and Amon Düül kicking and screaming into the present." 
Following the release of this record they played shows with the likes of Follakzoid and kindred spirits The Cosmic Dead as well as appearing at the Berlin Psych Festival. They also went on to self produce and record their second album, "In Search Of Drone", which is available on their Bandcamp page . This era of the band was mainly as a 3 piece with Nico being joined by cousin Nils on bass and drone effects along with regular drummer, Kevin Klein. They have since expanded to the current 4-man line-up with the addition of Florian on synthesizer.
The Space Spectrum released 'Drone Jams Volume I' on vinyl in 2015 and their follow up vinyl album, 'Drone Jams Volume II' in 2017, both on Drone Rock Records. The reissue of their debut vinyl album, 'The Red Eyed Queen' is to be released on DRR in late summer 2021.
Florian Bödeker – Synthesizer
Nico Seel – Guitar
Nils Seel – Bass
Kevin Klein – Drums