Product Description
For the next release on DRR, we're delving into the back catalogue of a band that featured very early on in the life of the label. German cosmic-rockers The Space Spectrum came to my attention just as the label was kicking off and their album, 'Drone Jams Volume I' became the second release on Drone Rock Records back in 2015. It went down a storm and their follow up album, the suitably named 'Drone Jams Volume II' was released on Drone Rock Records two years later. Since then that line-up of the band have gone their separate ways and The Space Spectrum has become more a solo vehicle for main man, Nico Seel. 'The Red Eyed Queen' was the first Space Spectrum album to be pressed on vinyl, released by Cosmic Eye all the way back in 2014, and it is now time to give it the DRR vinyl treatment. Newly remastered for vinyl by John McBain and pressed on 'Psychedelic Moon', marbled vinyl this is the definitive version of this fantastic album.
"Strap yourself in and prepare for a spacey trip. Don't be impatient, just relax and glide with the band, it is this kind of music."
"There's a beginning and an end to The Red Eyed Queen, but it's the 36 minute magic carpet ride in between that counts, a sweeping Psychedelic symphony of acidic, bubbling, shimmering guitars."
"…inspired by any number of krautrock, drone and space rock explorers of the past, this never fails to sound entirely modern, dragging the likes of Faust and Amon Duul kicking and screaming into the present."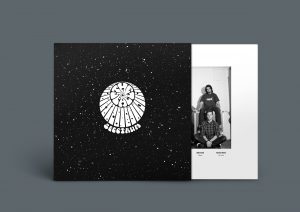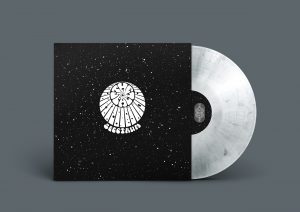 PLEASE NOTE: THIS IS A PRE-ORDER AND THE RECORDS ARE NOT DUE BACK FROM THE PRESSING PLANT UNTIL LATE SEPTEMBER. CUSTOMER ORDERS WILL BE PACKED AND SENT OUT ONCE THE RECORDS ARRIVE WITH ME. FOR EUROPEAN ORDERS, ALL PARCELS WILL BE MARKED AS A 'GIFT' WITH A VALUE OF £2. I CAN'T GUARANTEE ANYTHING BUT HOPEFULLY THIS WILL REDUCE THE CHANCES OF EXTRA CHARGES UPON DELIVERY.