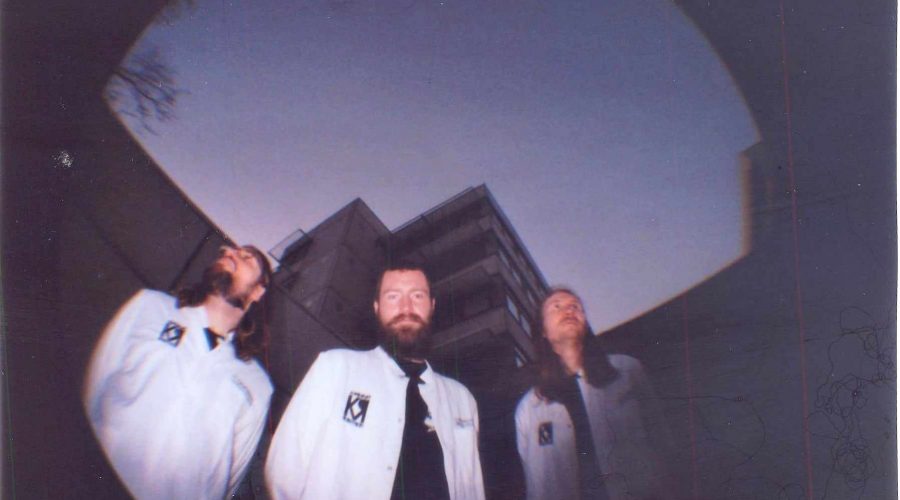 Kombynat Robotron is a three-piece Psychrock/Kraut band from Kiel, Germany.
All members were (and still are) playing in other bands before they met for a jam in April 2018.
After a few jams they decided to form a band, but instead of writing songs, they've decided to stick to improvising which makes their live shows a unique experience.
The robotronic music is based on repetitive patterns but features a wide range of influences due to the different sonic backgrounds of the musicians. Krautrock-grooves that smoothly evolve, from cosmic spheres into psychedelic fields and back to Krautrock.
Shortly after the band's first tape release in summer 2018, the band started to work with several prolific labels like Tonzonen, Cruel Nature, Drone Rock Records, Misophonia, The Weird Beard, Little Cloud Records, Acid Test Recordings, Cardinal Fuzz and Clostridium Records. They've released 12 albums and splits on vinyl, CD and tape, plus a handful of digital albums.
2023 will see the release of two new records by the band. Their split LP with DUNDDW from the Netherlands will be released through a cooperation between Sunhair Music and Spinda Records and their new album Frohe Zukunft will be released via Drone Rock Records.
Kombynat Robotron has shared stages with bands like Kanaan, Automatism and Kungens Män and played shows and festivals such as Alterna Sounds, Burg Herzberg, Esbjerg Fuzztival and Krach am Bach.
Robotron over.
Kombynat Robotron is:-
Jannes Ihnen – guitar/synth/vocals
Claas Ogorek – bass
Tommy Handschick – drums/percussion
Contact/Booking: [email protected]