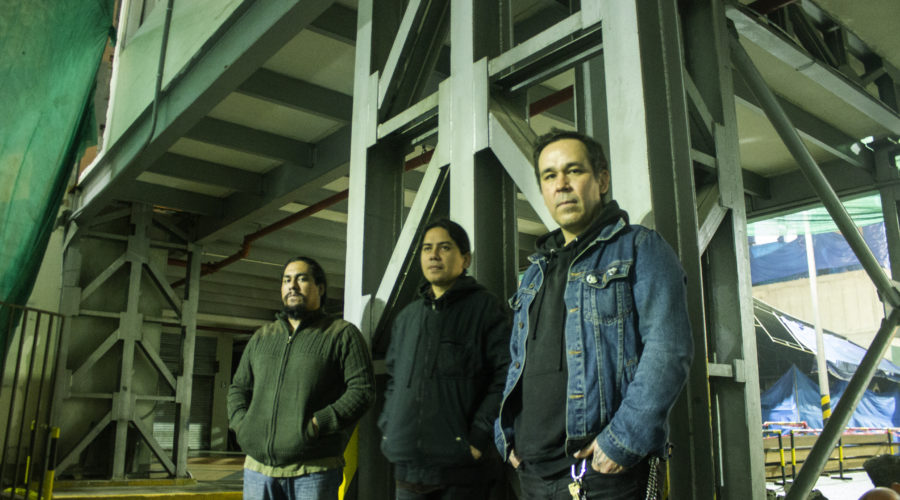 In early 2003, four friends from Lima, Peru, formed Qondor  as an excuse to get high as hell and jam some tunes under a heavy influence of bands like Ash Ra Tempel, Neu! and Hawkwind. They never took it too serious, but then a couple of local labels asked them to be part of some compilations. And with that came the opportunity to play live. Around mid 2005 two things happened to them. First, they split to focus on their main bands (two of them were members of La Ira de Dios and the other two were members of Serpentina Satelite, two of the more popular and celebreted psych bands from Lima) and second…nothing happened.
In january 2017, the guys from Necio Records asked them for a reunion show in a festival (Undercaos Festival) in Lima. This time as a trio and change of name to Culto al Qondor. They started to jam again and the chemestry was still there, so they decided to record for real this time. On September 2nd they set up everything at the bassplayer's bar and recorded the album in 3 hours and mixed it in an hour and half. It's raw, it's cosmic and it's dark…as Space.
Culto al Qondor is Dolmo on guitars and delays, Aldo Castillejos on drums and loops (both from Serpentina Satelite) and Chino Burga on bass and drones (La Ira de Dios and 3AM). Peru has a long tradition in psychedelic music (since the 60's) and this is a clear example of the peruvian psychedelic sound of the new millenium. More delay, more rock! Drone on!!!