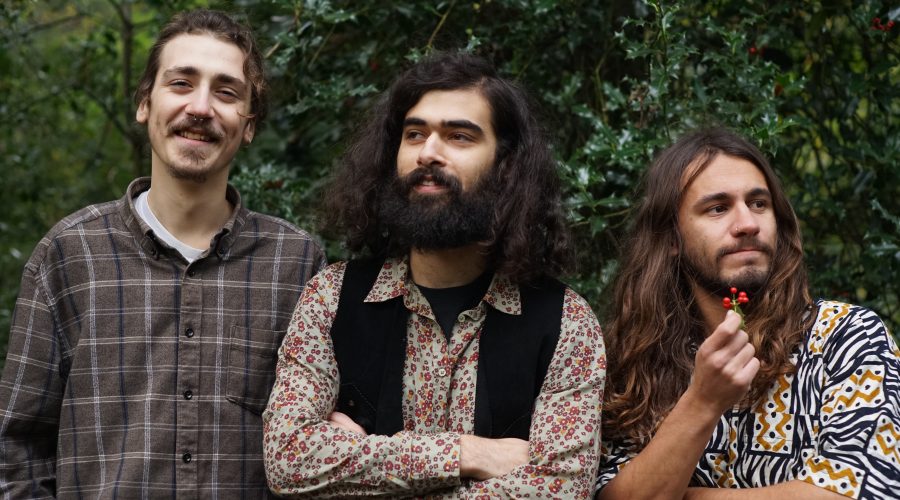 Madmess is a London based Heavy Psych Rock Trio.
Originally from Portugal and mainly influenced by the 60's psychedelia and 70s prog, Madmess carries in their luggage the famous "Porto Fog", a dense haze, coloured with psychedelic sounds full of lightnings and heavy thunderclaps. They deploy their magic fog into the room to take the entire audience on a journey from the edge of a rugged desert to the outer edges of distant galaxies. The acid-doused amps of Madmess vent serpentine psych and bleed the deepest shades of violet from the electric heart of rock 'n' roll.
Madmess are:
Sam Paio (Guitar/ Vocals/ FX)
Vasco Vasconcelos (Bass)
Luis Moura (Drums/ Vocals).
"Fast, repetitive and loud. There' s hints of Sabbath and even Blue Cheer. They have a doomy feel but its not downbeat. The effortless riffing and continual chugging keep it all bouncing off the walls. They manage to be both raw and technically (very very) proficient and it's a powerful storm they are bringing; a genuinely exciting band."
The Last Stop Sounds
" This Portuguese trio's Psychedelic/Space rock conjured up images in my mind of the power of a rocket launch, followed by the serenity of orbit before smashing back through the atmosphere and returning to Earth."
More Fuzz