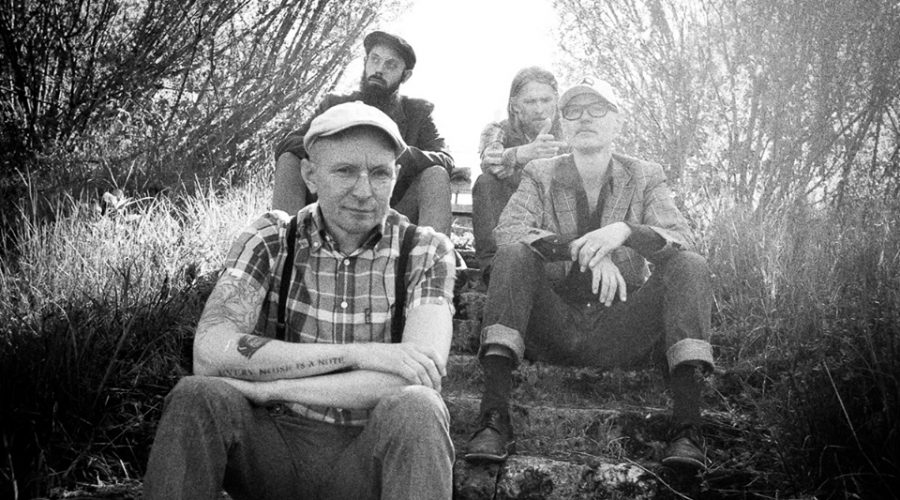 EYE MAKE THE HORIZON – NO WAVE PUNK JAZZ FROM STOCKHOLM, SWEDEN
Eye Make The Horizon is an instrumental four-piece based in Stockholm, Sweden. The band creates their music through improvisation, drawing inspiration from free jazz, energy rock, noise and abstract sounds. The music ranges from atmospheric and lyrical to the harsh and angular. After a couple of digital releases and a bunch of live shows it's finally time for 'Dim Sun', the band's first full length album beautifully released on vinyl by Drone Rock Records. 'Dim Sun' is also the first release by the band's new line-up, with drummer Niklas Korssell making the picture complete. This is what the band says about the recording: "Since 2019 found us without a drummer, we called Niklas. He came to our recording space, Mikael pressed the red button and what came out is what you hear on the album. We are super proud of this album and we hope you will like it as much as we do!
Since last year's album 'Dim Sun', Eye Make The Horizon have been playing small places in Gothenburg and our home base, Stockholm. Adding to that, Mats Dimming and Niklas Korssell are regularly playing Stockholm's live circuit in various jazz and rock outfits, while Mikael Tuominen and Gustav Nygren keep pushing their musical output live and on record within their other groups, including Kungens Män, Automatism and DRR label mates Fanatism. All in all, Eye Make The Horizon are keeping busy covering the corners of the Free Jazz, Funky Freakouts and Fuzz-fueled Psychedelia that boils down to 'Electric Remains'.
Eye Make The Horizon is:-
Mats Dimming: Double Bass
Niklas Korssell: Drums
Gustav Nygren: Guitar, Saxophone
Mikael Tuominen: Guitar
Photo: Ken Andersson