Product Description
I can't quite believe we've reached this point but this, the latest release on Drone Rock Records, is the fiftieth to date on the label. In celebration of the forty nine records that have proceeded it and all the bands who have been involved in this wonderful psychedelic sonic journey, I am pleased to bring you a wonderful compilation album to recognise this milestone release. Featuring a section of familiar DRR acts including Domboshawa, Stupid Cosmonaut, Kombynat Robotron and Gnob, 'Sounds From The Psychedelic Underground" contains eight tracks never released on vinyl before, let alone gorgeous cream and aquamarine swirl-effect vinyl. And, if that wasn't enough to get get your attention, all orders placed with via the DRR website come with an additional six tracks via the digital download and the first 150 orders will come with an exclusive A4 art print featuring the cover artwork of the first 50 releases.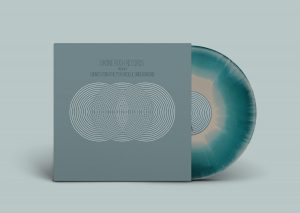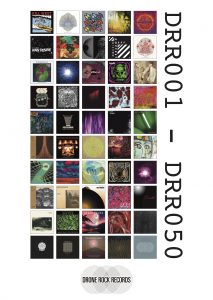 Vinyl Tracklisting:
Stereocilia – Mirroring
Svenska Psykvänner – Rakt Fram
DDT – Strange Harvest
Kombynat Robotron – V.III
Fanatism – To Get Away From You
Gnob – High Priestess
Domboshawa – Grön Vandring
Stupid Cosmonaut – Salt & Iron
Additional Download Tracks:
The Hologram People – Smokey Lays A Trap
Sex Blender – Hospice Dance Floor
Psychic Lemon – Dark Matter (Live)
Studio Kosmische – Constellation In The Northern Sky
Culto Al Qondor – Repetición (Live)
The Voices – Diamond Skies
The records are due back with me from the pressing plant mid-to-late July and I aim to post out all pre-orders during the week following.