Product Description
Inspired by the work of the German Kosmische greats of the 1970s such as Harmonia and Cluster comes 'Ritual 74' by Studio Kosimische the latest project by the same team behind the Hologram People. 'Sacred Ritual To Unlock The Mountain People', the debut vinyl LP released on DRR earlier this year went down a storm and this latest offering is sure to do the same.
Although this is the 4th release in the Studio Kosmische album series that started with 'Alpha 77' (proudly highlighting their influences, that first album was named after the effects processor used by Irmin Schmidt from CAN), 'Ritual 74' is the first Studio Kosmishe album pressed on wax. The first three albums in the series will shortly be released on vinyl by the rather superb Polytechnic Youth/Great Pop Supplement offshoot, Feral Child Recordings, so keep an eye out for them.
Here's how Studio Komische main man Dom Keen describes the album:-
"'Ritual 74' is a collection of ambient recordings intended to help the listener glide into a mediative state and reduce unconsciousness. Composed, recorded and mixed one wintery weekend at the start of 2022, each track began life with a modulated organ drone through a Leslie effect and hand built 'wobble machine', then overdubbed with guitars, synths, cymbal washes, sequencers and various effects."
'Ritual 74' will be released as a limited edition of 250 copies pressed on Sky Blue vinyl. All orders via the DRR site come with an instant digital download.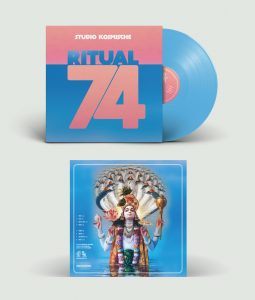 NOW IN STOCK: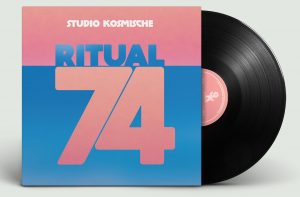 Due to the plant accidentally starting the pressing process on black instead of sky-blue vinyl, I have obtained some copies of  'Ritual 74' on black vinyl. These are very limited (just 46 copies at time of writing) and I am doing them for the bargain price of just £15.