Product Description
There's a simple reason that this is the fourth Domboshawa vinyl album on Drone Rock Records to date…the music. The solo output of Anders Brostrom under the Domboshawa moniker is the perfect mix of space rock, ambient soundscapes and elevating, otherworldly psychedelic freak-outs. It epitomises the kind of music that Drone Rock Records is all about.  'Mountain View' is a companion piece to last year's fantastically received 'Fyra' (having been recorded just a few weeks after the 'Fyra' sessions) and the Domboshawa sound is recognisable as soon as the needle hits the vinyl. To put it simply, it is music to both get lost in and to find yourself.
"This might be his best yet with a wonderful blend of ambient drones and space rock elements which combine amazingly well to form a sonic journey that feels both heavy and really chilled out. This is a record to really kick back and zone out to with marvellously melodic guitar solos that just soar into the ether."
"Domboshawa take the time to explore, uncovering mysteries in soundscapes that cajole and soothe as well as chide and warn as they approach more heady vistas. There are some intricate overlaps that build moods and guide you in new directions and occasionally things splinter and threaten; there is danger in the mountains as well as peace and beauty."
'Mountain View' by Domboshawa is a limited pressing of 300 copies available in two variants (both versions come with an instant digital download when purchased through the DRR website):-
Special edition:
200 copies on sunset yellow/red mix vinyl which comes with an A6 sized art print/postcard designed by Domboshawa himself.
UPDATE: I have a box of the 'sold out' special edition versions with a ding on one corner that I am now offering for the sale price of £10 each.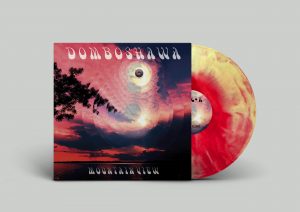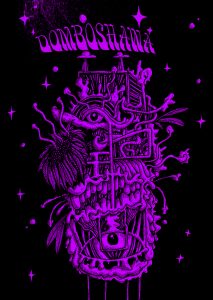 Regular edition:
100 copies on transparent yellow vinyl.
.