Product Description
Having already released two incredible albums by Peruvian space-rockers, Culto Al Qondor, it came as no surprise to me how good the debut solo album by their lead man (and South American underground Psych legend!) Chino Burga would be. Chino recorded the album entirely at home during Covid lock-down when gigging was a no-go but the quarantine isolation could not stop his creative juices flowing.  The album as a whole was influenced by the likes of Klaus Schulze and Manuel Gottsching (Ash Ra Temple, Tangerine Dream, Ashra) which resulted in two 20+ minute monolithic tracks of Kosmiche minimalism and deep space sounds.
The tracks were deliberately recorded with a D Minor tuning that vibrates at 396Hz which, some believe, have a healing quality…. very much needed in these strange times.
"the album has a whole concept of healing frequencies at 396Hz which is supposed to open your root chakra…and according to metphysical studies red is the colour for that frequency….I know, I know…hippie bullshit hahahaha but its a concept thing!"
Chino Burga
'Letanias' by Chino Burga will be a super limited pressing of just 250 copies, available in two variants:-
Special edition:
150 copies on clear vinyl with heavy, red splatter effects.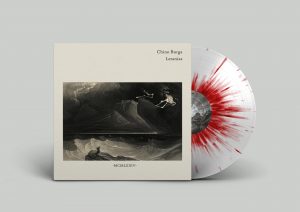 Regular edition:
100 copies on red vinyl.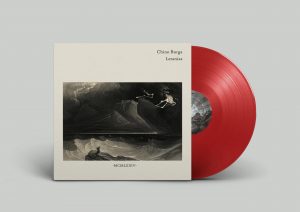 Either version purchased directly via the DRR website come with an instant digital download.