Product Description
Drone Rock Records is thrilled to announce the imminent arrival of 'Inverted Evolution', the second album from Swedish Psychonauts, Fanatism. I have been eagerly awaiting a follow up to their rather fantastic 2018 debut, 'The Future Past', and this album delivers and then some. It is a record that refuses to be defined by one genre or style but instead simply highlights the amount of talent and musical tastes this close-knit group of friends bring to the table. With a core element of the band being heavily involved in other modern Scandi psych bands (namely Kungens Män, Automatism and Eye Make The Horizon) it is audibly obvious that these guys are clearly comfortable riffing off and improvising with each other. 'Inverted Evolution' is both a natural progression away from and a companion piece to its mighty fine predecessor.
"…it makes me want to delve back into the music that I am reminded of, and also whets my appetite for what comes next. It is a set that brings a lot together but then also sets up future narratives. This, of course, is how music is… but not all music reminds us of this… after having absorbed what is on offer here I feel that my own narrative in my own sonic universe has inched forward once more."
"The band, which is spawned from the same fertile sources as improv-psych unit Kungens Män, fuses a Hawkwind via Wooden Shjips approach with a touch of sax scorch."
'Inverted Evolution' being co-released with the like-minded, American micro-label Centripetal Force as a 500 pressing and is available in two variants. Both versions of the record purchased directly through the DRR website come with an instant digital download of the album.
Special edition:
200 copies pressed on brown and cream swirl effect vinyl. Only available directly via Drone Rock Records, with a very limited number going to the band in Sweden.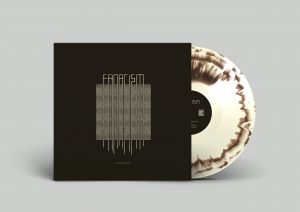 Regular Edition:
300 copies pressed on cream coloured vinyl. The majority of these are available via Centripetal Force, the band, European Distro and a select few UK record stores.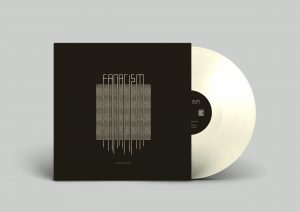 Fanatism vinyl bundle:
To coincide with the release of 'Inverted Evolution', DRR is pleased to announce a reissue of the band's debut album, 'The Future Past'. This reissue is a limited pressing of 250 copies, has inverted colour artwork to the original and is pressed on red vinyl with black splatter effects. You can select a discounted bundle of both the special edition of 'Inverted Evolution' and the repress of 'The Future Past' in the drop-down box above.