Product Description
For the 18th release on Drone Rock Records we return to Sweden for something very special indeed….  'The Future Past', the deubt album by Fantatism. These guys are acutually an offshoot of the superb Kungens Man who have made some of my favourite modern psych albums of the last few years. So, when they contacted me out of the blue about the possibilty of releasing this record, I just had to say yes straight away. This record has a bit of everything…70's prog, free-jazz, heavy rock, psychedelic improv….it's all here. And, once again, the tracks have been given the mastering treatment from Mr John McBain.
'It's hard to put my finger on exactly why I like this Fanatism album so much. This is because it is made up of such an eclectic set of of tracks that seem to range from jazz to post-punk, and many points beyond and between. What brings them together is sense of power and purpose that really drives these songs forward.'
Psych Insight
'The variety contained within makes it a real smorgasbord of delights…the way it trips from motorik based krautrock to more pastoral psych and finishing with some retro synth sounds is truly wonderful and goes to make this an album of many dimensions… a trait that is sadly missing in so much music these days'
Dayz Of Purple & Orange
The Future Past will be a super limited pressing of 300 copies available in two variants:-
Special edition
200 copies pressed on clear heavyweight vinyl with black stripe effect. These will be offered to previous customers and mailing list subscribers first.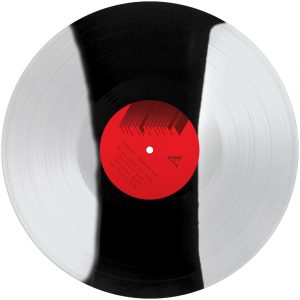 Regular edition
100 copies pressed on classic black heavyweight vinyl.