Product Description
Psychic Lemon return with their third studio album, '​Freak Mammal'​,  and their first on Drone Rock Records since their self-titled debut LP back in 2016. This is the band's second release in the space of six months, after their live album ​'Live at the Smokehouse' ​sold out on vinyl within 48 hours back in April this year. ​Their last studio album, 2018's 'Frquency. Rhythm. Distortion. Delay.' on Tonzonen Records, was regarded as one of the best Psych albums of the year.
This is what the band themselves have to say about the album:-
'After the untimely passing of their friend, landlord and biggest fan, Jonny Marvel (to whom the album is dedicated), Psychic Lemon found themselves with no studio, and for one member, no home. After a long search, the band were able to temporarily relocate to an unused basement, where they spent six months writing and recording.
Freak Mammal finds Psychic Lemon further developing their unique sound, inspired by many sources including classic space rock, music from 1970s Western Africa and the best of modern psych. As ever, the band aimed to create as full a sound as three people can make, without resorting to endless overdubs. The result is a sound that is wide and expansive, but that can still be reproduced live. While the term "psych" is much overused in 2019, there is no question that this is music made to expand your mind and get lost in. The guitar ranges from tranquil melody to urgent noise, in circular layers of delay, loops and fuzz that seem ready to collapse in on themselves. The bass is nimble but heavy, encompassing melodic phrases, distorted riffs and one-off fills. The drums take inspiration from a variety of sources from Tony Allen to Hawkwind, and are in constant conversation with the guitar and bass.
'…the five tracks on offer here really do pound on the listener's psyche as they demand entry into your brain… not waiting for permission to take you off on flights of psychedelic fancies.'
the Fragmented Flaneur
"You know how it is — that thrill you feel when you realize a killer band has taken their sound up a few notches. 'Freak Mammal' is 47 minutes of pure pumped-up psychedelic power."
Fuzzy Cracklins
Freak Mammal will be a pressing of 500 copies available in two variants:-
Special edition:
300 copies on 'Freaky" green and black split-coloured, heavyweight vinyl.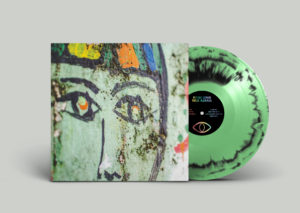 Regular edition:
200 copies on transparent pale green vinyl.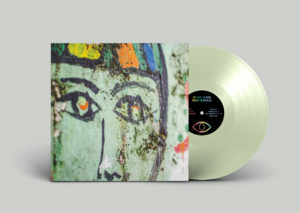 To celebrate the release of this new Psychic Lemon album, Drone Rock Records are pleased to announce the repress of their debut, self-titled album. Pressed on neon yellow vinyl and limited to 250 copies you can add a copy to your order here:-